The State of Hawaii Legislative Reference Bureau (LRB) is a nonpartisan legislative service agency, that provides a wide variety of services to legislators, legislative committees, and members of the public.
In need of a refresh…
Prior to the redesign, the website was 15+ years old and had a very dated design. Site updates were next to impossible to complete since staff were required to manually update HTML files. The site also used a .org address which did not denote an official government look and feel.
The redesign
This redesign included the creation of two websites: one for LRB and one for the Public Access Room (PAR), a division of LRB. Tyler Hawaii worked closely with both teams to collect, develop and design the new websites through facilitated meetings. Built in WordPress, staff can now easily edit their web content and the site was moved on to an official .gov domain.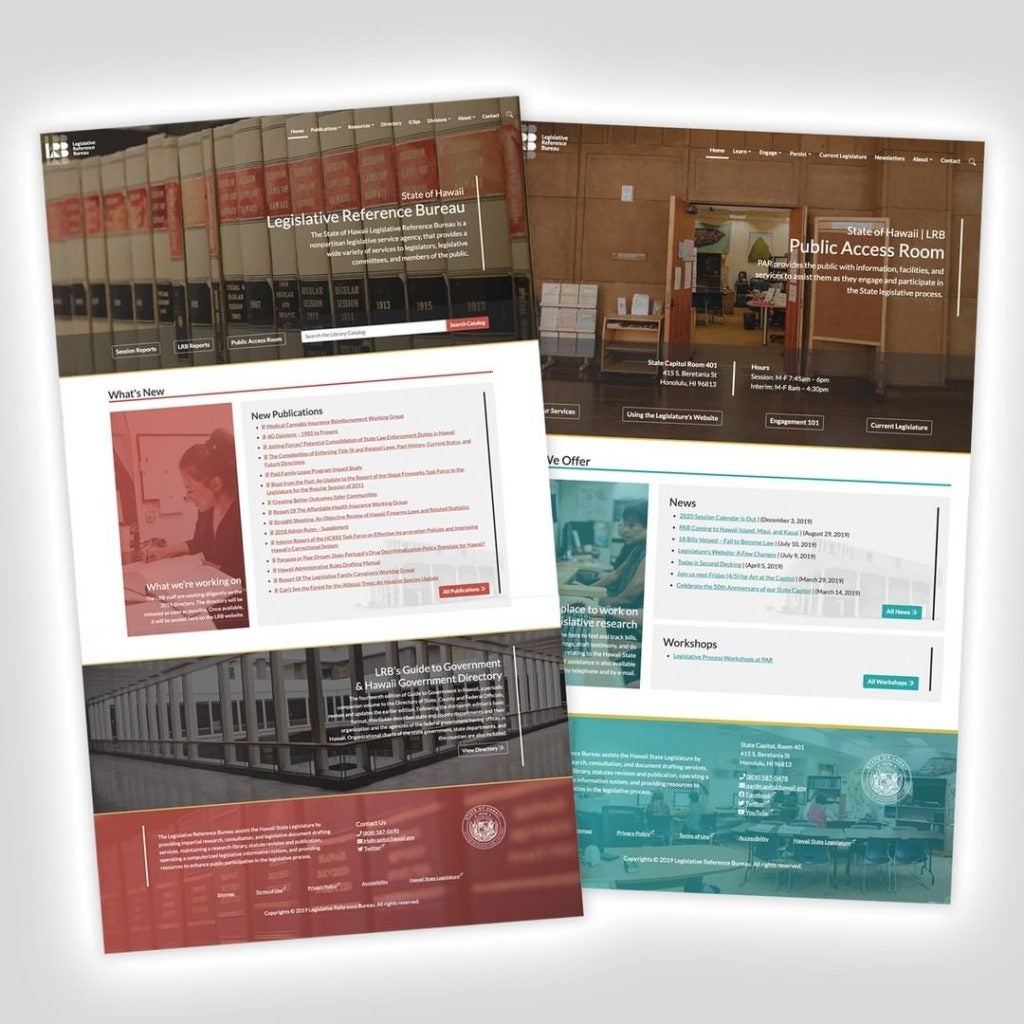 Site features
A responsive web design that works across all mobile and tablet devices
Custom photography gives the site a personal touch and completes the stunning visual design
A comprehensive listing of all LRB publications dating back to 1949
An improved Guide to Government to find agency contact info and descriptions for each agency
A curated selection of daily news in iClips
Curated info about the current legislature (session calendar, deadlines, maps)
PAR newsletter signups and workshop listings
Easy to read tips for engaging in the legislative process
Award winning
The redesign was the recipient of the Web Marketing Association Outstanding Website award in 2020.