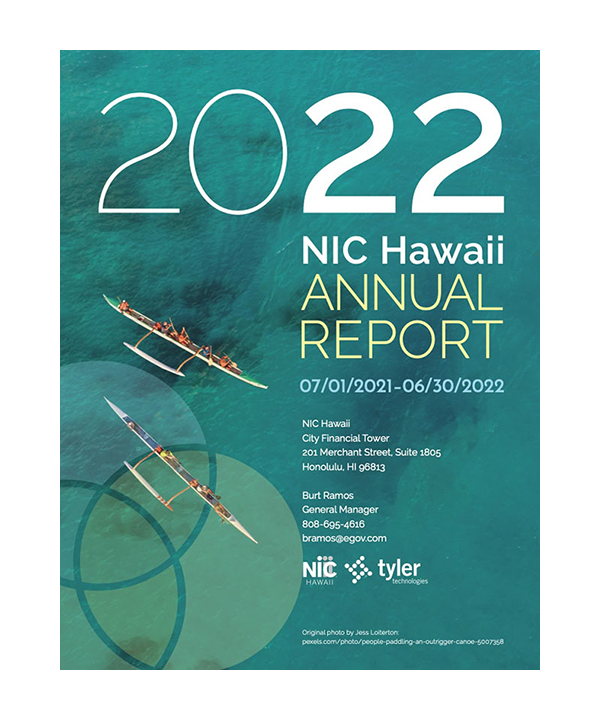 Current report
Annual reports provide a comprehensive look at our company's activities and performance.
Looking forward
Leadership changes across the state following the November '22 general election bring both uncertainty and opportunity to 2023 and beyond. As in past administration changes, the eHawaii.gov program helps to provide continuity in the delivery of digital government services for the citizens and businesses of Hawaii.
In addition to the numerous successful system and payment engagements since 2000, the new depth of products and services available to the eHawaii.gov program sets the stage for fundamental shifts in how Hawaii digital government can grow. We embrace the partnership that we share with the state and the counties and look forward to taking on the challenges of tomorrow.
Department of Education
HIDOE needed websites for Waipahu Community School for Adults and McKinley Community School for Adults to help with processing class registrations and payments.
Honolulu Records Collection
In recent years, the patchwork nature of the City and County of Honolulu's user interfaces made it challenging for the public to engage with the state's legislative process.