Join us for the Making Strides for Breast Cancer Walk on October 26, 2019
On October 26th, we'll be participating in our fourth American Cancer Society Making Strides Against Breast Cancer Walk at Keehi Lagoon Beach Park in Honolulu.
This walks raise awareness and funds to save lives from breast cancer. From the opening ceremony to the post-walk entertainment, this event is a celebration of survivors and opportunity to remember loved-ones lost. It's a day that shouldn't be missed and won't be forgotten.
If you'd like to contribute financially, you may donate below or simply join us for the walk!
---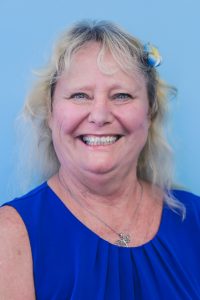 Meet Jamie
A long time member of the HIC ohana, Jamie always steps up to organize the event, raise funds, and inspire staff to participate.
Why am I Making Strides?
Like so many others, breast cancer is a very personal cause for me. Together with my community, I'm working toward that day when Breast Cancer has a cure and my friends and family will never be touched by it again. It gives me the chance to make a difference and to honor those touched by breast cancer by raising funds for groundbreaking research, and services for people dealing with breast cancer. I believe that there will come a day where the pain caused by breast cancer is a thing of the past. And until it arrives, I'm walking to inspire hope to those facing the disease and raising money for the American Cancer Society's Making Strides Against Breast Cancer event to help save lives from breast cancer.  I hope you'll consider signing up too.
Why I Support the American Cancer Society
Every day, the American Cancer Society helps people take steps to reduce their risk of breast cancer or find it early when it is easiest to treat. They provide free information and services when and where people need it throughout their journey to get well. They are investing in innovative research to find, prevent, and treat breast cancer.
I have signed up to walk and fundraise for Making Strides Against Breast Cancer event. I hope you will consider joining my team and/or making a donation in support of my efforts.
Together, we can make a difference.