For the month of November, HIC is going to be doing a coin drive… with a purpose. Something tangible we can move towards so we know where the coins we are donating are going. We also wanted to restrict it to a charity in Hawaii so we can do the most good in our own backyard. The result… a coin drive for the SPCA – Society for the Prevention of Cruelty to Animals. Along with coins we'll also be collecting wish list items (full list at end of blog post).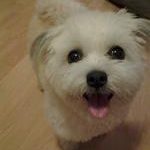 We'll put up some handmade jars around the office today. Anytime you have any change, even a penny, please throw it in the jar. Paper bills are accepted too, it will all go to a fantastic cause.
Places you can find spare change:
That giant penny jar you know you all have at home;
The extra change that exists in your pocket after you buy plate lunch;
Spare change just laying around on your desk, looking for a new home.
Start a swear jar, then donate the contents. That's how the CMS team has managed to fill so much of the jars already…
Twitter, Facebook, Yelp & SPCA website
What is the SPCA?
Founded in April 2009, the Oahu SPCA is a no-kill animal shelter in Kapolei, Hawaii that rescues, rehabilitates and re-homes more than 100 animals each month.
What do they do?
Run the largest animal shelter in Hawaii based on a "no-kill" philosophy.
Rescue, rehabilitate and re-home more than 100 animals each month.
Currently caring for more than 200 animals in their shelter.
Saved more than 1,400 animals in their first year of operations (2011)
Provides services such as spay and neuter clinic, microchipping, vaccinations, nail trims, ear cleaning and more.
The Oahu SPCA is the primary organization on Oahu that fosters or shelters companion animals, enabling the homeless to enter into these facilities. The proximity of their shelter to Kumunonua Transitional Housing in Kapolei allows the people in residence there the opportunity to visit and care for their companion animals, just blocks away. This opportunity is a viable alternative to life on the beaches or streets. Most of Oahu's homeless population have and rely on their companion animals, and in many cases these animals are the only 'ohana they have. Caring for displaced people is only half the equation; the displaced animals must be cared for as well. All of the ninety-one animals saved during the Ma'ili Point Rescue are receiving much-needed care.
Wishlist
Kenneling supplies
Nails
Hammers
Drills
Screws
Screw Drivers

Wire Cutters
Cleaning supplies
Bleach
Paper Towels
Dawn Dish Washing Soap
Dish Washing Soap
Garbage Bags Large and Tall Kitchen sizes
Dust Pans/Scoopers
Rakes with small (to scoop poop)
Commercial Mops/ Buckets
Brooms
Hand Sanitizers
Disinfecting Wipes
Kleenex
Scrub sponges (Scrub Pads (green) to scrub out food bowls)
Brushes to scrub out food bowls
laundry soap
Fabric Softener (sheets)
Disposable Gloves
Laundry Baskets

Laundry Carts
Office supplies
Pens
Copy Paper
Colored Copy Paper
Note Pads
Index Cards
Clip Boards
Staplers, Staples
Dry Erase Boards
Dry Erase Pens
Sharpies
Scissors
Manila Folders (left and right tabs)
Books about Cats and Dogs

DVD's with Cat and Dog Themes
Dog/cat supplies
Floor Scale
Lupine Collars & Leashes (Solid Colors)

Microchip Scanner & Pole Scanner
Items used in quantity, on a daily basis
Dry dog and cat food (Nutro – Dog Food, Lamb/Rice or Chicken/Rice)
Nutro Canned Dog Food
Nutro Kitten Food
Canned Cat/Kitten Food
Nutro Puppy Food
Nutro Weight Control Dog/Cat Food
Digestive Dog Food
Skin Allergy Dog Food
Cat Litter (clay, clumping and ABM wood pellets) from Land O' Lakes
Spam (used to give meds to the dogs)
Vienna Sausage
Dog and Cat Crates

Cedar Shavings (for dog kennels) Land O' Lakes
Soft donations
Dog and Cat Toys
Hand Towels
Towels
Sheets

Blankets
Large donation items
Commercial Stainless Steel Sinks to wash bowls
Stainless Steel Counter/Table Tops
Non Porous Stone Surface
Air Conditioners
Industrial Washer/Dryer
Commercial Floor Fans
Generators (in the event power goes out)
Hand Trucks
Fire Extinguishers
File Cabinets
Weed Whackers
Utility Carts
Trash Cans
Shelving
Printer with Ink Cartridges
Scanner/Copier/Fax
PA System
Ladders – 6 to 12 foot ladders
Commercial Floor Scrubber, walk behind
Steamer
Power Washer
Clothes Display
Display Shelves
Shop Vacuum
Fencing Material
Blenders
Food Processors
Freezer
Hoses and Spray Nozzles
Paint Satin Finish
Kennels from Home Depot
Kitchen Cabinets
Kitchen Sink and Counter Top
Toilets
Bathroom Sink and Vanity
Ceramic Tile
Glass Block
Hot Water Tanks
We've done a lot to help restore the 'aina and our fellow islanders, now let's help some animals.