School Facilities Authority Launches Redesigned Website
We are pleased to announce the launch of a redesigned Hawaii School Facilities Authority (SFA) website at www.hisfa.org.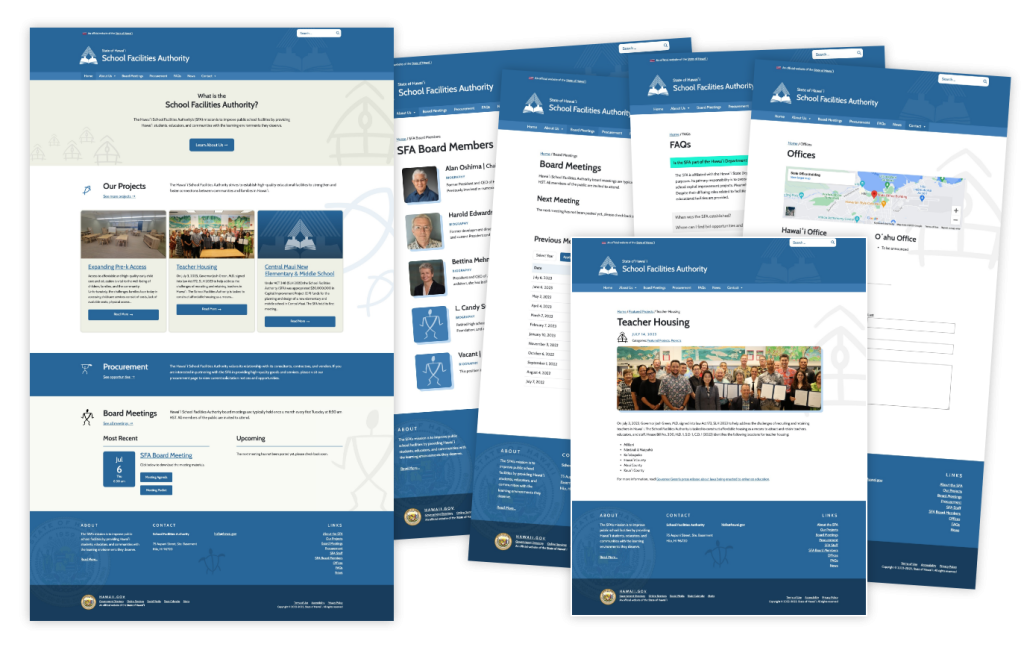 The SFA's mission is to improve public school facilities by providing Hawaii students, educators, and communities with the learning environments they deserve. The SFA represents collaboration among the Governor, the Hawaii State Legislature, and the Department of Education aimed at expediting building and design of outstanding schools and school facilities by leveraging underutilized school lands.
The redesigned website effort was completed as part of SFA's strategic plan to enhance communication and interaction with the community. The main objective is to provide public, legislative, private, and partner agencies with information, resources, and transparency on the SFA's operations. Additionally, the newly designed website was built to be mobile responsive to work across a variety of devices and systems and meets web accessibility standards.
Tyler Hawaii worked closely with SFA staff to design and develop the new website.