If a customer has a question or problem while using one of our services, our team is available to help via telephone, email, or live chat from 7:45am to 4:30pm HST Monday – Friday, excluding state holidays.
Fielding an average of 4,500 requests monthly via emails, phone calls and online chats for 150+ services, our team surpasses the requirement set in our contract of returning calls within 1 business day.
Meet the team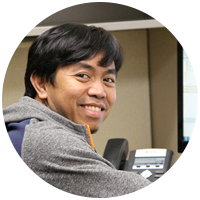 Bobby Bundac
Bobby is our Customer Service Manager and has been with Tyler Hawaii since May 2014. He is a vital part of our team, is thrilled to be with us and truly enjoys helping people.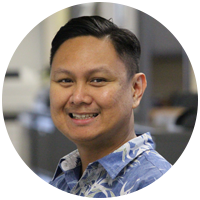 Norman Razon
Norman joined Tyler Hawaii in January 2016, coming to us with over 10 years of customer service experience. Norman is proud & happy to assist users engage with Hawaii government.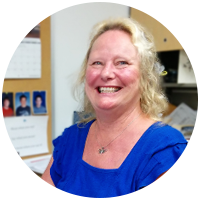 Jamie Kinion
Jamie joined Tyler Hawaii in 2011 as a temp hire and soon moved to customer service where she has worked in a variety of roles throughout her career. She loves working with our partners and customers in every capacity she can.
Partner support
Questions, issues or compliments? All of our partners have a primary contact for each service that we host. We develop business continuity plans for various scenarios, enabling us to handle adversity quickly. A 24-hour emergency technical support line is also provided.